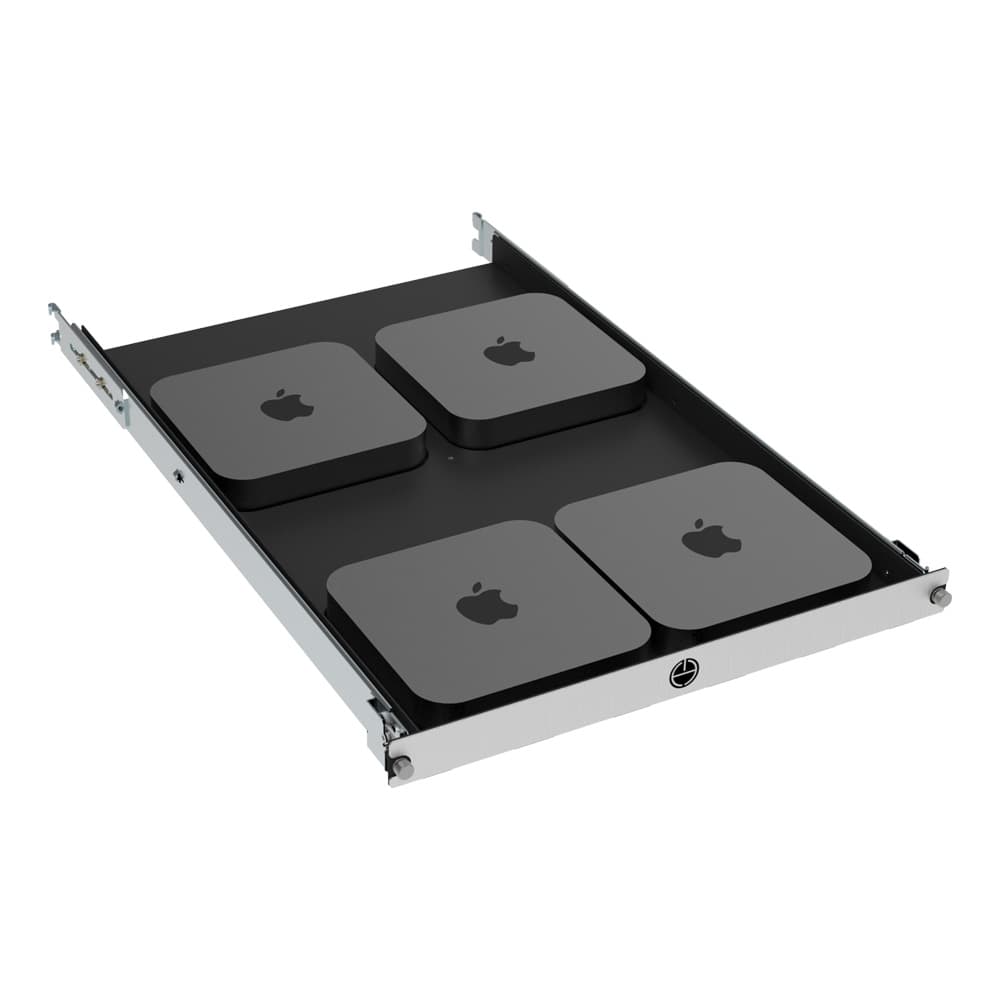 Mini Rack Sliding Rack Shelf for Mac Mini (3rd and 4th Generation)
Rackmount up to 4 Apple Mac minis on a single shelf in 1U of space
Snap-in tool-less rails for fast and easy installation
Front USB ports to plug-in peripheral devices and USB drives
Adjustable mounting depth 28.5" - 30"(724 - 762 mm)
Compatible with 3rd and 4th generation Apple Mac mini (2010 - 2018)
Integrated airflow duct isolates hot and cold aisles for large scale deployments
Includes tool-less rear cable management bar
Only mounts to square hole racks
Our Mini Rack Access is designed to rack mount up to 4 Apple Mac minis in just 1U of space in a standard square hole 19" server rack. The Mini Rack Access is perfect for building Mac OS servers for server farms, render farms and virtual systems. The Mini Rack Access includes 4 USB ports on the front plate, which allow you to easily plug in a keyboard, mouse, hard drive, or USB drive without having to reach behind the shelf.
With integrated airflow ducts, the Mini Rack Access allows the exhaust air from the Mac mini to be pushed through the bottom of the shelf and to the back of the rack, isolating hot and cold aisles. An included tool-less rear cable management bar and adhesive cable ties, make organizing all of the cables from the Mac mini easy. Tool-less sliding rails allow for fast installation and easy maintenance.
Compact, 1U Design
The Mini rack features a single slide-out shelf that is capable of mounting up to four Mac minis in a standard 19" square hole, 4-post rack enclosure.
The front of the Mini rack features capture screws that serve two purposes—one to screw down to cage nuts (not supplied) in the rack and the other to serve as a grip to pull on should you need to slide the Mini rack shelf out to access the Mac minis.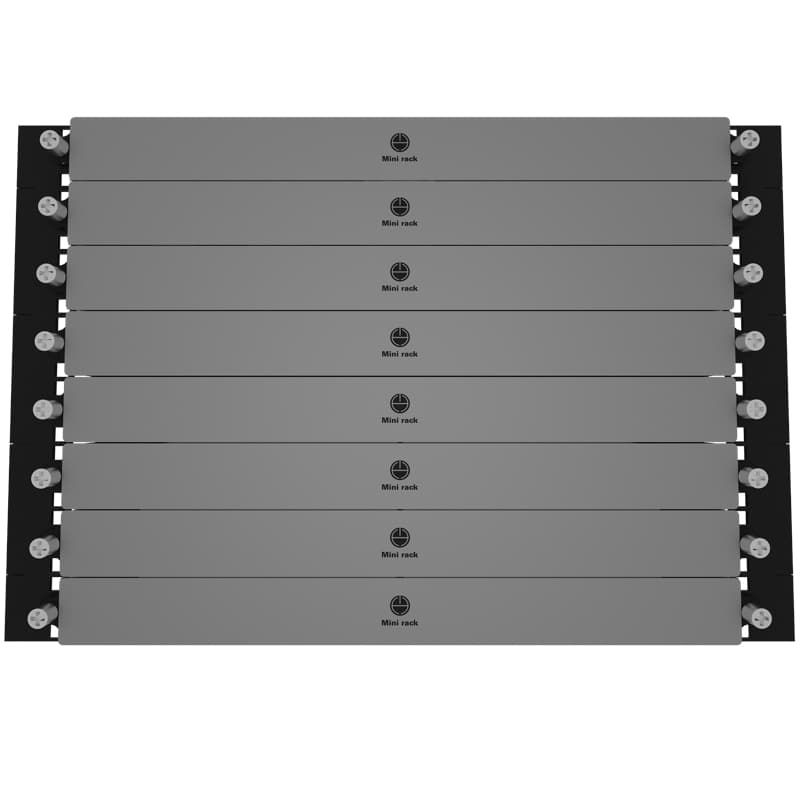 Tool-less Installation
The Mini rack can be installed in less than 5 minutes with no tools. Each rail securely engages the square hole rack posts and the shelf is slid into place.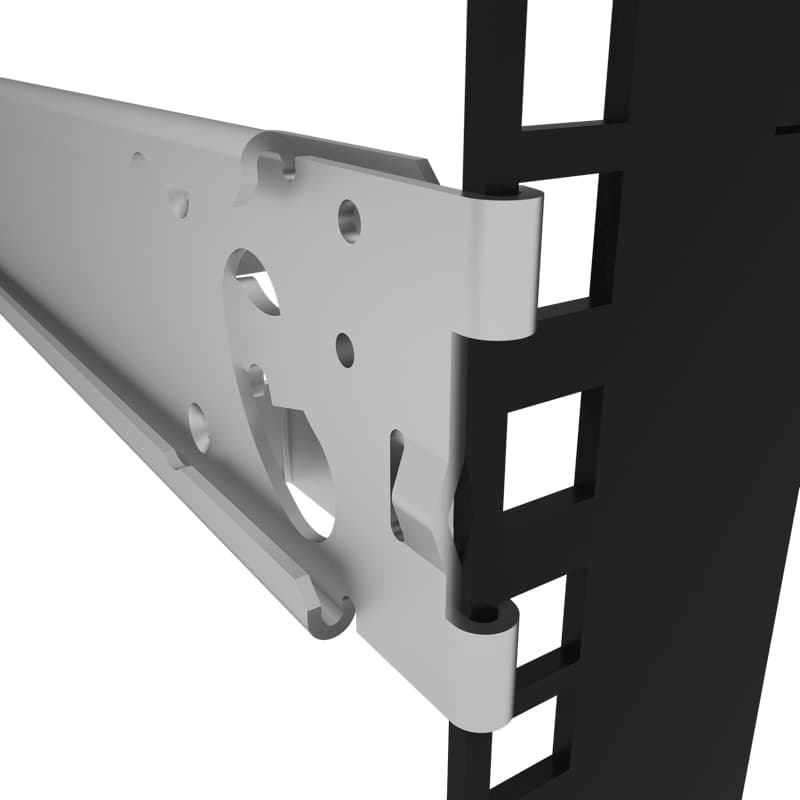 Cable Management
The layout of the Mini rack allows cables from the front Mac minis to be routed down the center of the rack. Two cable management clips ensure the cabling stays put. Optional install at the rear of the rack.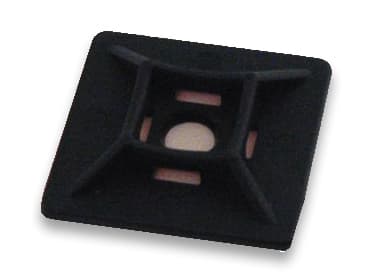 Cooling
The design of the airflow ducting with the Mini rack ensures that all Mac minis are getting fresh, cool air from the front of the rack and the exhaust is vented directly to the rear. Cool air is directed through four openings below the faceplate to the front and rear Mac minis. The cool air is separated by a base that also does double-duty as holders for the Mac minis. An additional inlet directs cool air above the Mac mins to cool the chassis and force the warmer exhaust air to the rear of the rack.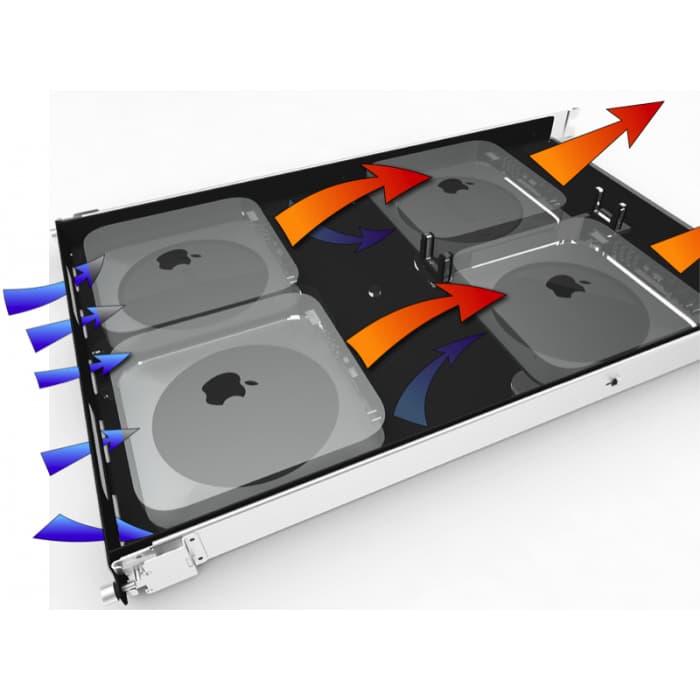 ---
Compatibility

Compatible with:

Mac mini (Mid 2010)

Mac mini (Mid 2011)

Mac mini (Late 2012)

Mac mini (Late 2014)

Mac mini (2018)

Dimensions
17.75 x 16.375" (451 x 416 mm) L x W
Included
Cage nuts are provided for square hole racks
Weight
45 lbs (21 kgs) capacity