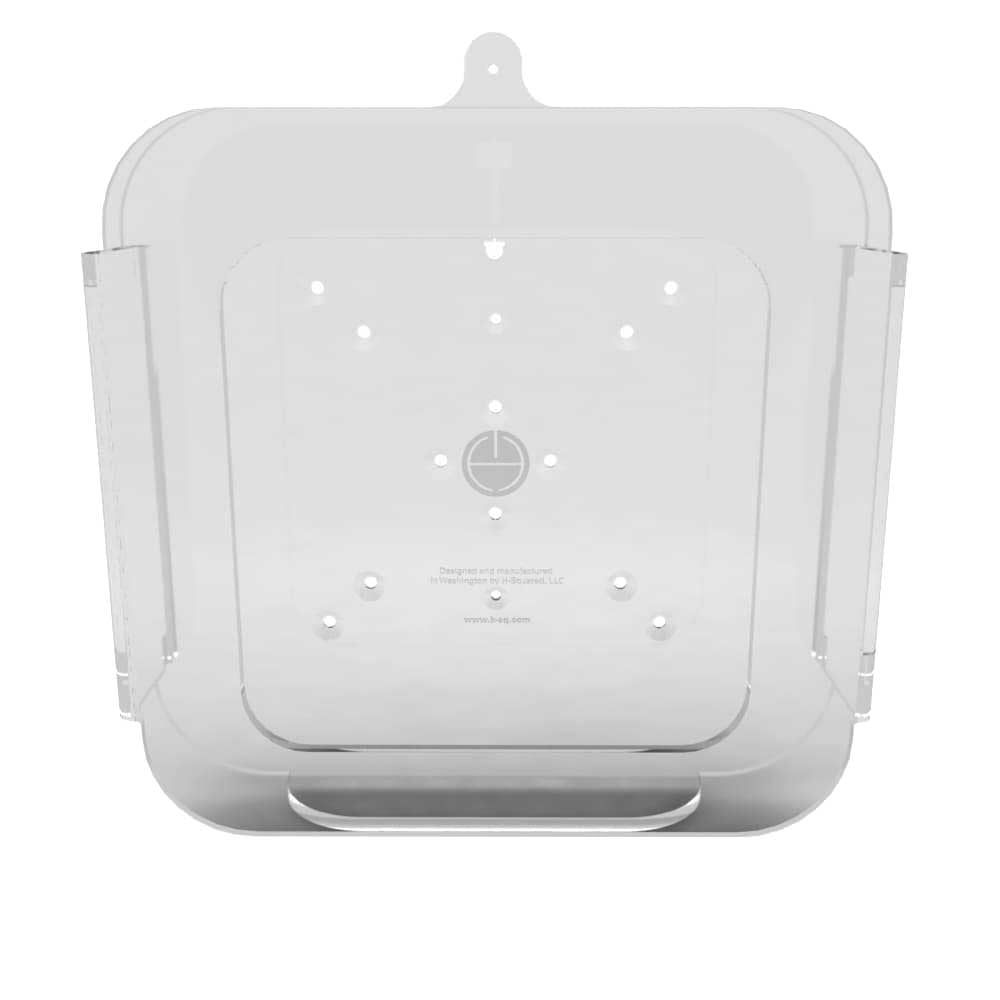 Mini Mount Clear for Mac Mini (3rd and 4th Generation)
P/N: 104-5193
Mount your Mac mini on a wall or desk
Clear, cast acrylic securely holds Mac mini in virtually any orientation
Included lock deters theft and prevents Mac mini from being removed
No ports, exhausts, or air inlets blocked—even with lock installed
Space for cabling routed behind the Mac mini
Includes all necessary mounting hardware
No Wi-Fi or Bluetooth signal loss
75mm and 100mm VESA mount
The Mini mount clear is designed for Mac minis produced from June 2010 through present (including late 2014 models). Laser cut, then hand-formed, the Mini mount holds the Mac mini in virtually any orientation. Included is lock and all mounting hardware.
The Mini mount clear mounts to the wall or monitors with a 75mm and 100mm VESA mounting holes.
Design
There's nothing better than being able to mount your Mac mini on the wall, under a desk, behind a TV or, well—just about anywhere. The Mini mount does it with style and function all rolled into one. The "barely there" clear cast acrylic envelops the Mac mini while not detracting from the look of the diminutive computer-that-could.

Each Mini mount is hand-crafted to exact standards to ensure a snug fit but with complete access to all ports. In addition, we ensured that the air inlets and exhaust were not blocked. Of course, because the Mini mount is acrylic, not only is it sturdy, it also will not impede Wi-Fi or BlueTooth signals.

With multiple hole patterns on the mount, you can attach the Mini mount to VESA-compliant devices (75 or 100mm), an outlet box, or to H-Squared's own four-hole center design. If you've had a previous generation Mini mount, you can simply unscrew the old mount and screw in the new Mini Mount Clear without having to put more holes in the wall or remove any anchors.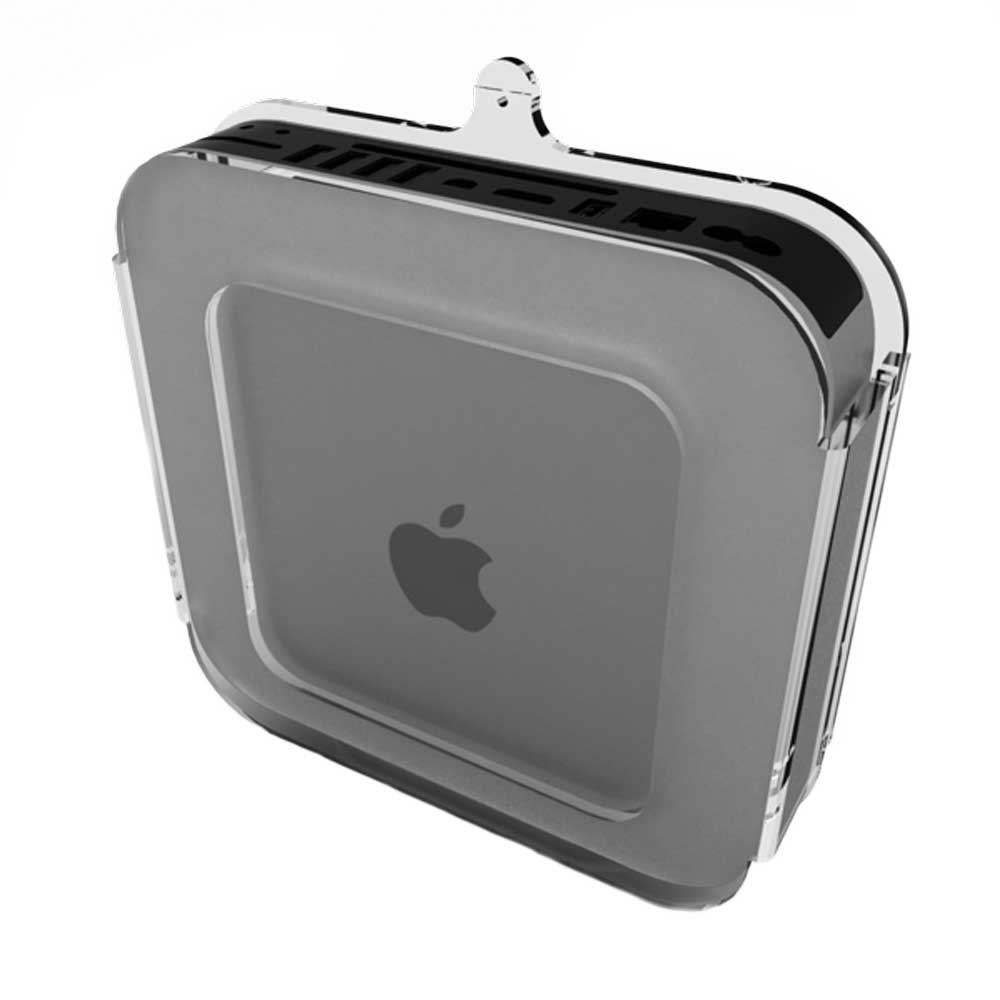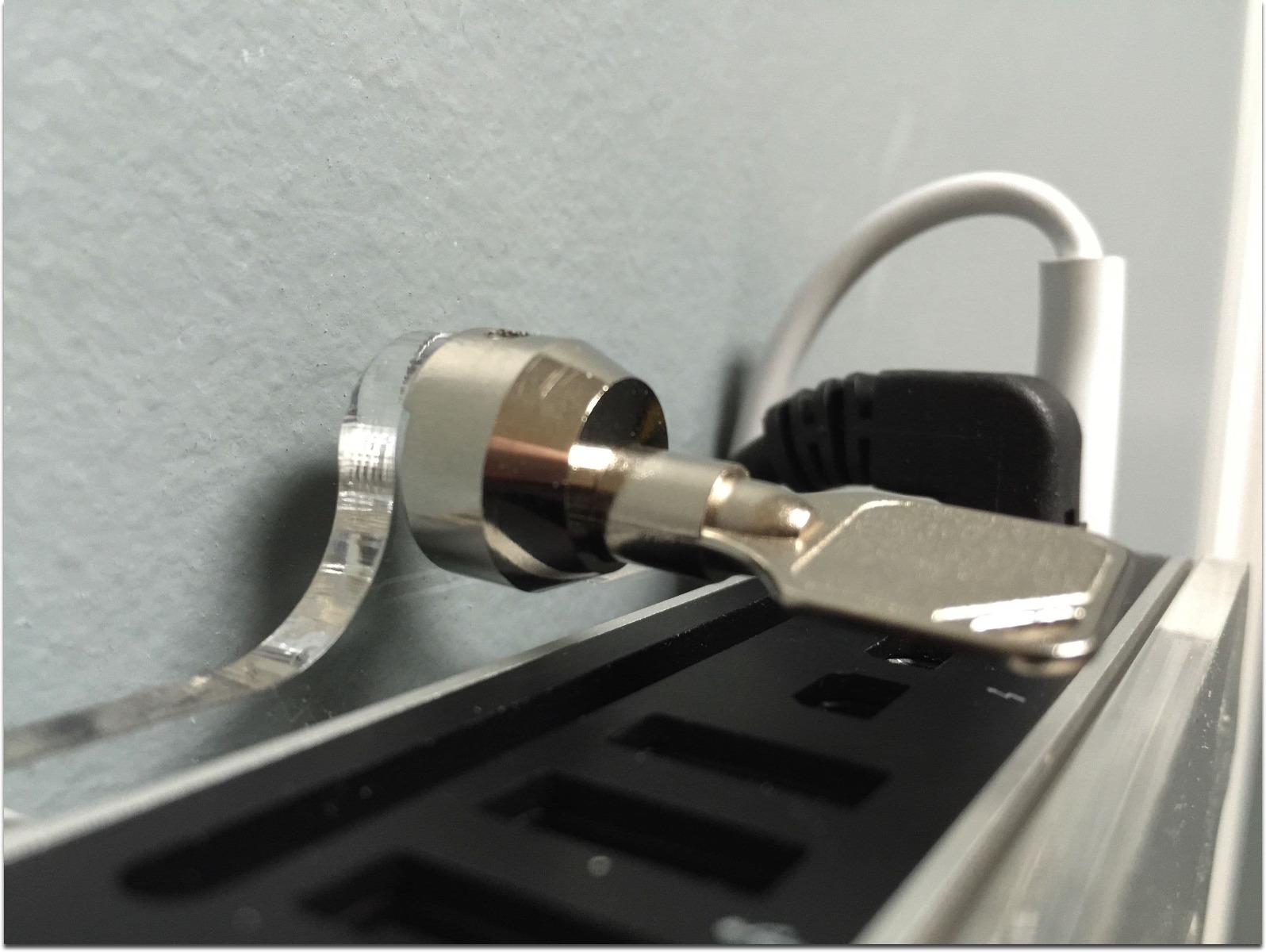 Lockdown
The Mini mount clear features an excellent way to lock down your Mac mini. The included tubular lock screws into the mount after you've inserted the Mac mini using the supplied key making the Mac mini nearly impossible to remove. Each lock is keyed individually but you can contact us for large deployments when you need a single keyed lock.
| | |
| --- | --- |
| Number of Mac Mini's Mounted | 1 |
| Legacy SKU | HSQ-MINIMOUNT-CL |
| Material | Acrylic |
| Color | Clear |